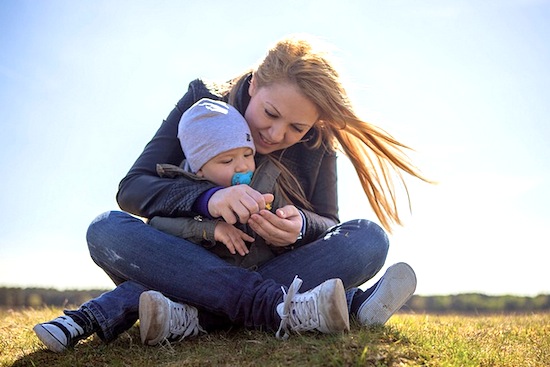 Using dating online services could be an interesting means to meet new friends and possibly the love of your life. The best thing about online dating websites is the reason that you can limit your search and look for the one who have the features that you value and with the same interests.
For single parents, online dating might look like a better way instead of going out in bars. Probably it is harder for single moms to enter the traditional dating scene, as normally they will be working to help their kids needs and whilst doing the parenting by themselves.
When using online dating sites, caution must always be remembered. Below are some of the tips which you might always remember when visiting internet dating websites for singles.
Be Yourself
If writing your profile, do not overstate your good points, because that can really turn many people off and might see it as a dishonest means of introducing yourself. It might be ideal to show right away that you already have a kid. There are individuals out there who can understand your situation, and will not consider the reason that you are a single parent an obstruction to knowing you well. You have to be true to yourself and you might even find that your natural qualities are enough to capture the attention of other members.
Stunning Photo
Do not attempt to use a more flattering, more appealing, but old picture just to get the attention of others. Ensure you use a current, best picture which meets the needed resolution of the website. In the event someone might ask for an additional picture of you, always keep extra images on hand.
Maximize Your Time Online
Never spend hours going in profiles, because this will consume your time. You can make a daily limit on the amount of times that you will spend on this online dating websites, and keep it.
Don't Rush, Take it Slow
Reach out to many people online, and even if it might be a hard task to reply emails of those who try to keep in touch with you, this might be better way of broadening your prospects and having lots of options. You must, but exercise care when providing personal information. As much as possible, keep your email short, until you get into the level of comfort with a member who has captures your interest.
You Have to be Smart
Single moms must exercise care when dealing with other people they meet online, as they have the interest of their kids to consider. Look for a level of expediency with those you are replying online prior to agreeing to meet personally. Public places is the best way to meet up and never ask you date to pick you up and take you home on the first date. You have to secure your identity and your kids as well.
Online dating maybe makes it simpler for single parent to meet new friend and great love, however personal security must always be given main concern to get rid of dangerous and unpleasant situations.
We suggest to read also: Single parent dating tips and inspiration